Cup A Joe T-Shirt Sighting in Seattle, WA
On a recent visit to Seattle, we spotted the Cup A Joe t-shirt on display outside the Destee-Nation T-Shirt retail store in the Fremont neighborhood, located at 3412 Evanston Ave. N. Click the link to the right to get one for you or a friend!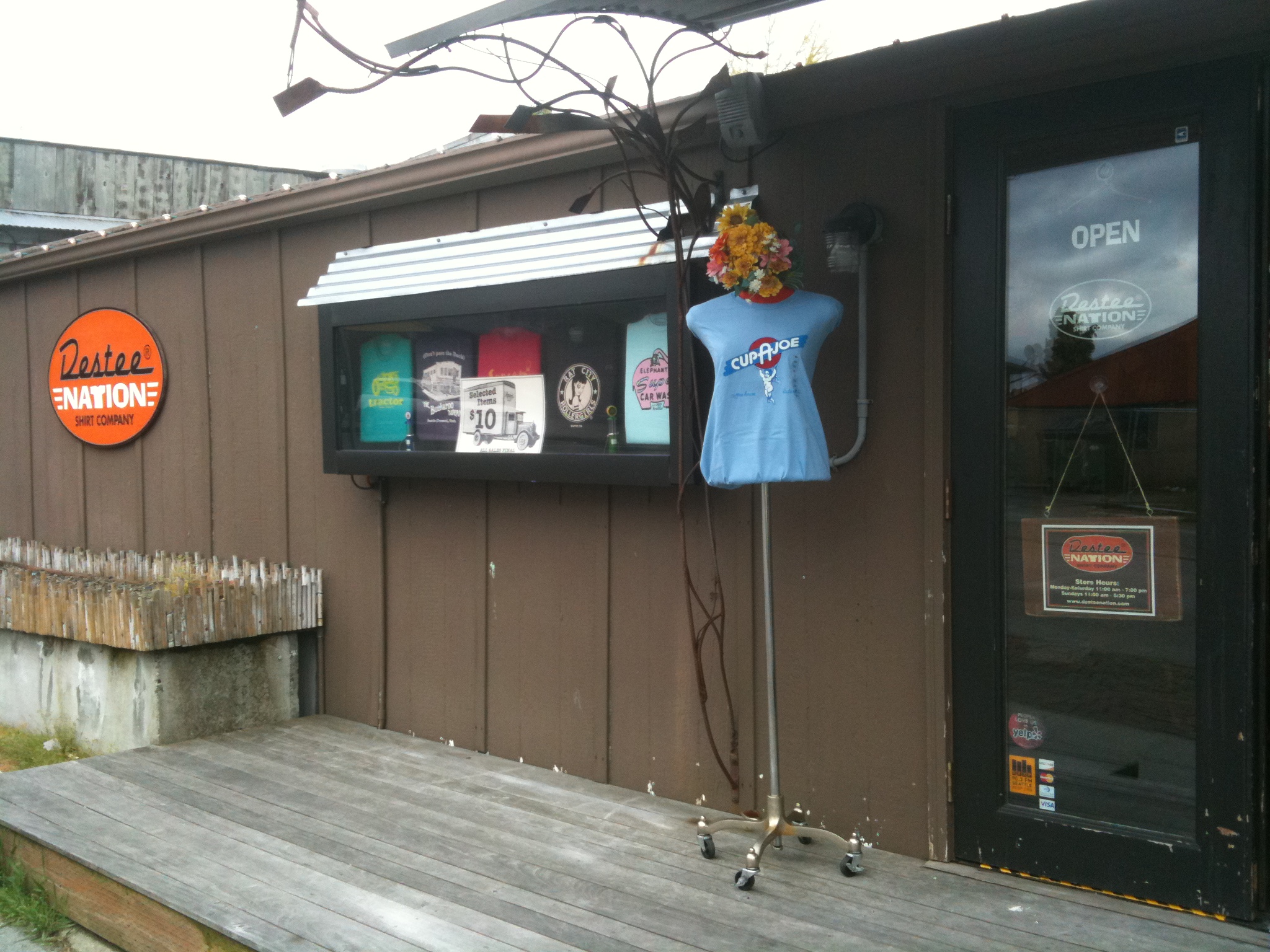 Coffee news
We have been proud to offer La Minita Costa Rica coffee for the past several years, and continue to do so. This coffee is carefully grown and processed in an effort to provide the perfect cup. It delivers too. The flavor and body are perfectly balanced. It's a steal at $15.50/lb. Find it here:
Buy La Minita Costa Rica Here!
Cup A Joe's 20th Anniversary Drive By Starbucks Giveaway
We had hundreds of entries and the winners have been selected!
Click here to see who won!